In honor of National Small Business week and as a thank you to America's entrepreneurs and small business owners, here are some key 2017 consumer trends to assist your small business in gaining recognition from your target consumer.
Here are the top 5 2017 Consumer Trends:
1) Ad attention: 2017 Consumer Trends reports that there is a rising trend to watch videos about what they want when they want on any device. The lines between TV and online video are becoming blurry. Plan ahead for the change to stay relevant. Add YouTube to the mix to help drive optimal impact and reach a wide range of viewers. Studies show 18 -49-year-olds are watching the most online video.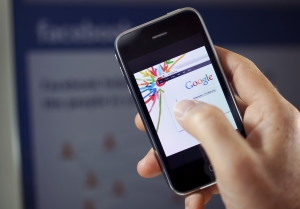 2) Mobility: It is key for future planning to build up the mobile screen and focus on the right metrics for a mobile-first world. In the past year, there has been an increase by consumers in the use of digital and social tools in almost every category. A recent study shows that, compared to last year, 55% more shoppers said they would shop for a specific product or service more if they receive mobile offers. In that same study, 50% more of shoppers, compared to last year, said that peaking their interest and making purchases are driven by social media. More on mobility here.
3) Shifting the spotlight to Generation Z: During research of 2017 Consumer Trends, it was discovered that 13 – 17-year-olds are an untapped and growing opportunity for marketers. Researchers uncovered an evolution in their marketing behaviors due to their ability to use and bend technology. The transition to mobile is proven once again with texting being Gen Z's number one way to stay connected. Closely followed by messaging apps like Snapchat and Google Hangouts. Knowing these digital trends could help you to stay ahead when it comes to improving your business, and using an invoice template could help you build better consumer and brand relationships in this world.
4) Leverage personalization: While digital accessibility is a major force in meeting needs, the human element of interacting with brands is important and a need for it is on the rise. Interacting and having authentic personalization are appealing. Personalization will help capture viewers. Identify behavior and purchase data to create an impactful and personal experience for your customer.
5) Content marketing: It is still in the top 3 "musts" for marketing techniques. Develop a marketing strategy to take control of your content. Review your previous marketing efforts and what your brand effectively communicates vs what the customer wants to learn and will share. Keep interactive content in mind when marketing your business. Examples of interactive content include landing pages, quizzes, assessments, and infographics. For more on measuring your efforts, go here.
Resources: Small Business Administration, Think With Google, Synchrony Financial, Pew Research, Smart Insights
National Small Business week is April 30th – May 6th, 2017.