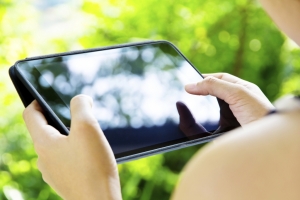 We just celebrated out Instagram Anniversary on Tuesday, October 6, we have been using Instagram for five years. Since then, we've learned a lot about this marketing tool. It's got some incredible potential, and we can't wait to see where the next five years will take this unique social platform. In honor of our Instagram anniversary, we're sharing some marketing tips with you. Making use of instagram tools is a great way to build a following on Instagram, and you should definitely consider some of them if you want to market yourself using Instagram.
Instagram is a steadily growing social media site. Thousands upon thousands of pictures are being shared there every day and businesses all across the world are using it to market their brands. We couldn't be more pleased with the results we have seen in the last five years. There are so many ways to get the name of your brand out there in a fun, creative manner. Here are a few ways you can use Instagram for marketing.
Tell the story of your business.

Post behind the scenes pictures of you and your employees. Simple mundane tasks such as getting a package ready for shipment can be interesting to people who want to know more about your business. Show off pictures of your products, services, shop, and office. It really helps give your customers a personal experience and connection.

Feature your customers.

Have your customers send pictures to you that fit with your marketing theme or the season. Even have them send in pictures of them using your products or services. When potential customers see satisfied customers, they will be more likely to buy from you. And let's face it, they will want their own chance to be featured on your successful Instagram page!

Use contests and hashtags to get customers involved.

Participation on your Instagram account will skyrocket with a contest. Potential and returning customers love the prospect of winning something, even if it's just for the title. But, offering something, even if it is just free shipping on an order, would be good sportsmanship. Creative, relevant hashtags are a great way to spark interest as well.

Leave promo codes in photo descriptions as a reward for your followers.

Show your followers that you appreciate them taking the time to actually read your words instead of just scrolling past your photo. Coupons for a percent discount or free shipping are always appreciated by customers.

Engage with other Instagram users. There are millions of users on Instagram. Get in contact with every single one you can, even if it's just by liking their posts. The more you interact, the more people will begin to recognize your name. It could also spark interest in people who have never heard of your business before. Like, comment, and follow as much as you can, and you will begin to grow your following.

Get inspiration from other businesses.

It's ok to be inspired by something another business has done, just don't steal their work. If you see a business with great product photography and a large following, analyze their pictures. Obviously something is working for them. See what they are taking pictures of and how they set up the shot. Try and recreate things from lighting to positioning until you find a style that works for you.
The key to marketing on Instagram is promotion. You should already be promoting your social media accounts everywhere. Use your website, other social media accounts, email newsletters, business cards, and email signatures as a way to send more customers to your social media accounts. Increase your following with quality posts. Remember, quality over quantity. Don't over post. Users would much rather see high quality posts than a slew of posts that have no quality what so ever. While you're at it, have fun with it! It's Instagram, not a strict council of executives. Let loose and show everyone why your brand is the best. Follow us on Instagram to see what we are up to.