No matter where you live the competition is high when marketing for restaurants. So your marketing and online presence matter. Large or small your business needs to keep up with a few key things in order to get your piece of the pie!
Claim Your Space – You've worked hard for it
Restaurant related searches have nearly doubled in the last 2 years. Are you missing the boat because your business information is inaccurate or out of date? These searches are increasingly happening on mobile devices, using "Near Me" used to make up the bulk of all searches but with the increase in mobile use for these inquiries and with better location technology people are dropping the "near me" and just searching. Having accurate map and directory listings is more important than ever. By claiming map listings you can move the location pin if it's not accurate. It shouldn't be a scavenger hunt of partial information for people to be able to find your business. Because they aren't going to play!
Location Listings – Details matter
There are many ways people can find your business beyond your website. Online and mobile searches can bring in dozens of results. Are these results providing accurate up to date information? If not this can cause a lot of frustration to potential customers.
Claim your Google My Business listing Most online business directories source the information they collect from Google. If it's out of date or wrong on Google it's likely going to be wrong everywhere. This includes directions and GPS navigators pulling from Google Maps
Not all of these sites use Google as a source, so it's important to claim your listings on as many of them as you can. Most of them are free for basic management of your Name, Address, Phone Number. You can do a search of your listings here and find out what needs to be fixed.
Chew on this
$10.3 billion worth of potential annual sales are lost because of wrong, missing, or incomplete local business information. In this age of technology with information at our fingertips, people aren't going to put up with getting bad information. Restaurants are the worst offenders of this misinformation.
Keep your menu updated – hell hath no fury like the hungry and disappointed.
Most people want to view a menu before even deciding on a restaurant choice. But not everyone is going to default to your website, a voice query on an Apple device will search the apps on the person's phone first before going to the web. So if they are logged into their Yelp! app Siri is going to take them to your Yelp! page. Signing up for service like SinglePlatform that can push your menu out to multiple directories with one upload can saving you time and it ensures that people are seeing the most up to date menu. Nothing is worse than choosing a restaurant based on a loved dish only to show up and they don't serve it anymore!
Own your online space.If you don't own your online space then you won't promote yourself to the level you want. If you want to increase your customer relations and also get a better way to communicate with them to offer deals and promotions. If you want to look more into this then check out the salesforce website.
Reputation Management – The dreaded reviews
Set up Google Alerts: get notified when your business is mentioned online. You can see if a news outlet has picked up a press release, or an event announcement. It can also give you a glimpse of how people are finding you. Search Engin Results Pages or SERP's come in different forms, did they find you through an image, a news article, or video?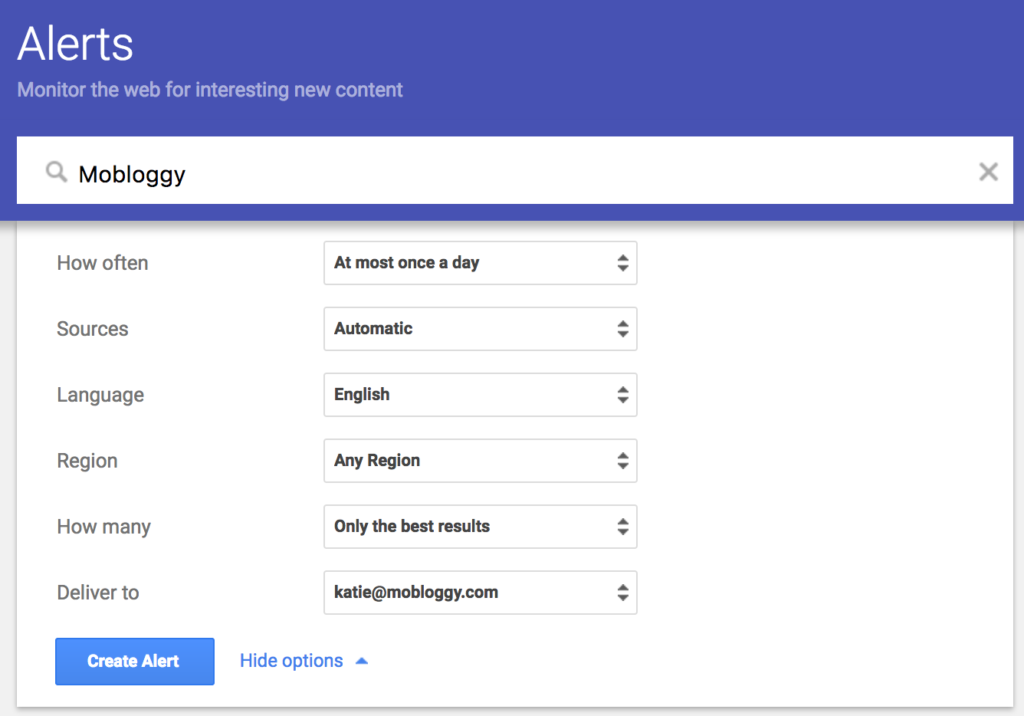 Claim your business on reviews sites – Yes, Yelp! is annoying for business owners, but it's a necessary evil. Your potential future customers are searching for what your current and past customers have to say about their experience. TripAdvisor, Four Square, Google Reviews, all are being scoured for information on your business. It's important to claim and have control of these listing and to actively monitor them. Respond to both good and bad reviews. You can't please all the people all the time so there are going to be bad reviews. Get past the negative and have a plan in place for how to respond to it. A positive helpful response from management to a bad review can have a more positive impression on a potential customer than no response. From an SEO perspective, Google tracks the number of reviews you receive, including your ranking and if you respond. This is constantly updated content as far as Google is concerned and their algorithms love fresh new content. Reviews have a unique quality in that they are naturally loaded with keywords you are already trying to rank for.
This post got a little away from me and will need to be a two parter! But this is a good place to start. I'll be doing part two about utilizing social media!