We all need a reminder once in a while. Here are a few points to help you succeed with your Facebook marketing.
Do not miss an opportunity to highlight a brand, page, friend etc… Use the @ sigh to tag other pages. This allows you to tag directly to the brands etc. that you are mentioning in your posts.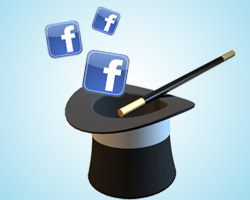 Remember to focus your images. Think about the composition. People like artsy photos but be sure they are relevant and clear. It is  easy to fake professional photos from your Iphone. If you tap the screen on where you want to focus your photo the camera on the phone will automatically focus on this and blur other things in the photo. Also with the new ios software you can edit the photos through Iphoto (like you can on Instagram). This could be a fun thing to play with.
Having an editorial calendar can help your business stay consistent and on track with your Facebook marketing. You can use this calendar to then schedule out posts ahead of time so that you can focus on other parts of your business.
Remind people to share your posts and sweepstakes to be sure they do not miss the opportunity to participate in the current sweepstakes. When your friends on Facebook share your content this allows for their friends to then see the content. This can lead to more fans!
If you have any questions or would like more tips contact us at Mobloggy. We would love to help and share our knowledge!