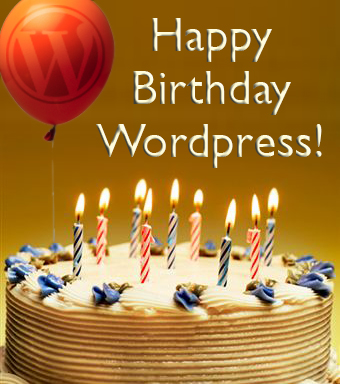 WordPress is turning 9 on Sunday and founder Matt Mullenweg says that the service is preparing for a significant change of direction — by releasing a much simpler version designed to work on mobile. That is great news for us here at Mobloggy, as mobile blogging is what inspired the creation of Mobloggy.
Speaking at the paidContent 2012 event on Wednesday, Mullenweg said that he had been hard at work coming up with a new interface that will eradicate some of the complexity that WordPress is usually associated with. "One of the things I've been working on for the past few months is a radical simplification of the interface," he said. "WordPress it's a complex tool, it's like the back of a digital SLR… but that doesn't work on a phone." We're really looking forward to these changes, as we have already started mobile blogging from our smart phones and are starting to teach clients how to do so as well. WordPress is our CMS of choice here at Mobloggy and for many others too. One in 8 websites on the web use WordPress.
"WordPress is going to turn nine years old this Sunday and I'm as excited to wake up in the morning and work on it as I was the day we started. I think when we turn 10 in 2013 the ways people experience and publish with WordPress will be shorter, simpler, faster," Matt stated in his blog.
Thanks Matt, we're excited too!