Google+ is becoming more and more popular by the minute, however many are still unfamiliar of exactly how to use this social media platform. The following tips will help break that down for you and will boost your Google+ knowledge so you can start to succeed on Google+.
To get started you want to build your followers. The best way to succeed at this is by following interesting people. As you add friends on Google+, organize them into appropriate circles categorizing these interesting people you are following.
Take advantage of Google Authorship. Link content you are publishing on a specific domain. This will significantly improve the ranking of articles written for others.
On Google+ you want to focus on the profile not the brand.  You want to create a profile for the individuals in your company. Employees are the key assets and players for your company. Allow them to provide content to feature on their personal profiles that is related to your brand. Be sure your employees are educated on how to grow followers and build an audience. Their profile picture matters; you can track how their profile photo affects traffic from search through Google Authorship.
Take advantage of Hangouts and YouTube on Google+. Be real, this allows you to virtually shake hands with your followers so they are able to truly get to know you.  This works two ways; you want to also get to know your people individually. Listen to your fans and audience. Listen to their complaints and issues that way you know where you can improve in order to keep their interest. Take advantage of their comments and comment back. Make your videos live and don't forget to integrate Goggle+ with YouTube.
Participate in communities. Do this by picking a broad interest related to your brand and attach this community to your page. (Be sure not to name the community the same as your brand). Feature members of your community on your Google+ page by segmenting them into lists. Also be sure to follow members of other communities to build an audience.
Experiment with your Google+. Build profiles for key players. Give comments on websites. Integrate authorship (link) and measure the traffic you get.
Photos, photos, photos! Utilize photos! Use hot and trending hash tags. Find photos to use that are visually compelling and relevant to the conversation with in your brand. Add text to the photos that entices a conversation and drives traffic. Use call to actions!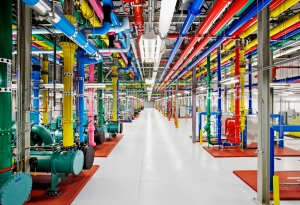 If you need help or have questions remember, Mobloggy is here for you!