The Social Media ReCAP Show is a weekly look back at changes in social platforms, apps, and marketing. LIVE Every Wednesday at 11am MST.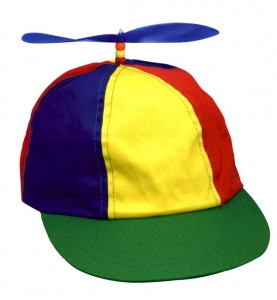 Hosts: Jodi Jahrling and Branko Kral
Thinking CAPs by:  Molly Holmes Art and Twitter 8th Birthday!

Music Intro from AudioJungle.net, Recap vocal by Rebecca Ruck, Voice-Over by Jodi Jahrling
Social Media Platform Updates: 
Facebook – New layouts should have rolled out to everyone by now.  We have seen signs of Pages being changed soon as well.  Facebook is also rolling out a new ad campaign structure with cleaner toggle features.  Premium video ads are also rolling out. Have you seen Facebook.com/TodayinHistory (only works if you have the new layout)?

LinkedIn – Slideshare has always been in a relationship with LinkedIn, recent changes to Terms of Service solidifies that.  You can now link your Slideshare and LinkedIn accounts. LinkedIn is also removing the products and services tab from company pages.
Twitter – New layout yet?  You may never get it as often beta programs never get released.  Currently testing a new Favorite People feature.
Pinterest – Introducing a Gifts Feed…filled with everything you can buy.  Product pins get the most click-throughs.  Want to add product pins? CLICK HERE
Weekly Rant:
Edge Rank – What's the latest formula on Facebook? Does posting through external platforms affect it?
PIXLR Express – spectacular photo editing app that makes you think you should pay for it.
Trending Topics:
Google Voice soon to be moved over to Hangouts
First Day of Spring
#iphone5c
#whaling
Tip: 
Google+ – How to get more followers.  Add other people's circles.