The Social Media ReCAP Show is a weekly look back at changes in social platforms, apps, and marketing. LIVE Every Wednesday at 11am MST.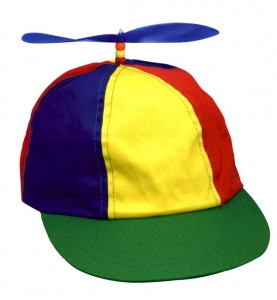 Hosts: Jodi Jahrling and Branko Kral
CAPs by:  Nokia for introducing their first ever Android smartphone, and one that's meant to catalyze growth of mobile internet in developing countries in Internet.org and #Web25 birthday hat in honor of 25th anniversary of the World Wide Web. Full story HERE

Music Intro from AudioJungle.net, Recap vocal by Rebecca Ruck, Voice-Over by Jodi Jahrling
Social Media Platform Updates: 
Facebook – Redesign again – new gray area and items moved to more practical places, larger photos, new icons and fonts. Even if you haven't seen the new layout, Events layout has changed for some. And Pages to Watch has rolled out to everyone. Read more HERE
Google – search results look different – The new design removes underlines, increases the font size and, most important, changes the way ads are labeled in search results. Read more HERE
Google+ – Community moderators can pin posts to the top of a community stream, explore specific topics from What's Hot stream from the app now.
Instagram – Improved Lux! Photographers call it contrast. You can strengthen or soften your photos with a custom slider now. New redesign, too, and it makes for a flatter and much speedier, resource-light experience – sound like #ios71 and again, in the spirit of Internet.org and #WEB25. Flat design is here to stay for a while, consider that when making your app or website.
Facebook scheduled posts didn't fire
Twitter down on Tuesday 
For about an hour, when rolling out an update to a core feature.
App Review:
LinkedIn App – This app is designed for both iPhone and iPad. Ever wanted to search for jobs while you're on the go? What about editing your profile right from your phone? With the LinkedIn app for iPad and iPhone, now you can easily keep up with your connections, catch up on the latest reads, and more. Get it HERE
TapTapSee – Requires iOS 6.0 or later. Compatible with iPhone, iPad, and iPod touch. This app is optimized for iPhone 5. TapTapSee is designed to help the blind and visually impaired identify objects they encounter in their daily lives. Simply double tap the screen to take a photo of anything, at any angle, and hear the app speak the identification back to you (Note: Spoken identification requires VoiceOver to be turned on). Get it HERE
Trending Topics:
#AmtrakResidency –   Amtrak invites authors to ride their train, providing them with high-end comfort, in order to help them with inspiration. They cater for specific writer needs, with very flexible terms. In exchange – blogs, tweets and other content by authors (very active social media users) as brand advocates on earned media; content for owned media. Great example of leveraging customer advocacy, and there's even marketing companies who focus just on that – Social Chorus. Apply HERE.
#Apple, #ios71 – lighter and faster, flatter – in line with Internet.org and #WWW25
#SXSW – culture and authenticity the two main words of the event, see the best of SXSW quotes 
Tip: LinkedIn
Weekly routine
1. Say thank you or interact in some way with new connections.
2. Follow suggestions and connect with someone you don't know but have a lot in common with.
3. Check who viewed your profile – to learn about who can be interested in you, how they find you, and who you might want to connect with
4. Share some value adding content – think SEO and conversions
5. Submit to Pulse or apply for early access to early publishing
6. Leave constructive comments – think SEO and conversions
7. Post and interact in groups, start a group if you can commit enough
(inspired by Muddywall.com)