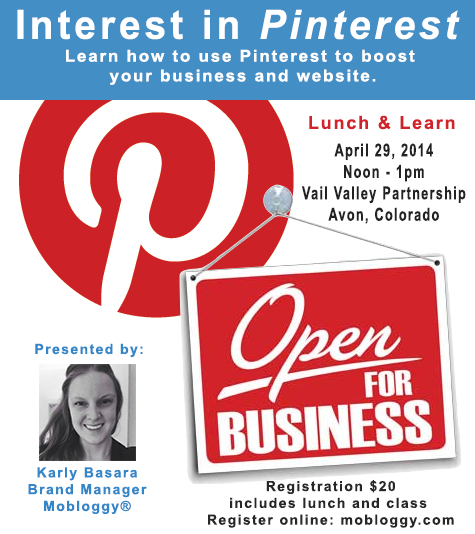 Interest in Pinterest with Mobloggy, presented by our Brand Manager, Karly Basara.
Learn how to use Pinterest to boost your business and website.
$20 fee includes lunch and class.
REGISTER HERE: http://bit.ly/PinterestLunch
If you do not wish to use Paypal for payment, we can register you via telephone and take your credit card information then.