The Social Media ReCAP Show is a weekly look back at changes in social platforms, apps, and marketing.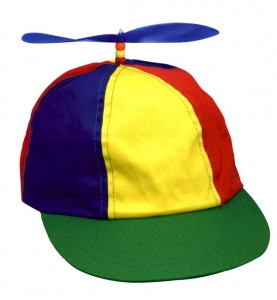 Hosts: Jodi Jahrling and Branko Kral
CAPs by: Sicktrix, a social media site for action sports that Lyman Currier is a part of (definitely check out Lyman's Twitter handle). AND Burton US Open, taking place in Vail this week!!
Music Intro from AudioJungle.net, Recap vocal by Rebecca Ruck, Voice-Over by Jodi Jahrling
Social Media Platform Updates 
Facebook – Paper app update allows sharing of articles via Facebook Messages, text messages or email. Get it HERE
Google+ – Hangouts app got an overhaul.  It's now fully optimized for the iPad, including picture-in-picture video calling, animated stickers, the ability to send a map of your location, and record and send video messages up to 10 seconds long.  Get it HERE
Twitter – layout changes, password resets.
Reddit – Social media site where the best of entertainment and news gains its momentum and first steps to viralness, great for SEO page rank. 6% of US online adults use it – a very tech savvy demographics hungry for information, with 112 million monthly uniques. Now they're introducing a new, live-blogging feature. Currently in beta testing and used only by selected users, the goal is to roll out a feature to a large number of users and make journalism more open-source. A new form of trending topics and opportunity for press releases?
Weekly Rant:
Facebook
– Community spam sponsored ads makes fake pages look like they have celebrity endorsements. Even Netflix…
App Review
OGGL – From the makers of Hipstamatic, their photo sharing app now adds iPad.  Get it HERE
Trending Topics:
#Oscars – Record Breaking Retweets from Ellen tweet, but how did it affect the pizza guy?  We messaged Big Mama's & Papa's Pizzeria and found out their Facebook page has been gaining LIKES by leaps and bounds.  As of 9am MST their Facebook page was at over 21,000 Likes and they started at 11,500 before the Oscars. Why did the tweet make it that big?

#Bitcoin – Marketing tool? After bankruptcy of Mt Gox, Bitcoin was a trending news. Since then, the trading value recovered, and along with paying for tickets to space, there's more and more places where you can pay with bitcoin. There's also new bitcoin ATMs opening in cities around the world. Conclusion – think of bitcoin as a trending topic, and if your target market is tech savvy / wants to avoid government regulations, accepting bitcoins will give you an edge over your competitors.
#MobileFriendly – Apple created the tablet market but for the first time now, more Android tablets were sold than iPads. Apple remains the most profitable of all mobile manufacturers despite the fact that 4 out of 5 mobile devices shipped to US run on Android. Samsung is going very strong though, as you could see at the Oscars, catching up to Apple in US profit. Conclusion – think Android whenever you're planning for an app or designing a mobile site.
Tip
Facebook Trending: Cater your posts for what is trending on Facebook. We've tried it out and it gained us considerable increase in reach. Learn more about how the feature works HERE.