The Social Media ReCAP Show is a weekly look back at changes in social platforms, apps, and marketing. LIVE Every Wednesday at 11am MST.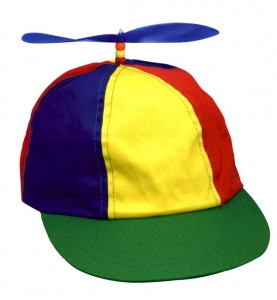 Hosts: Jodi Jahrling and Branko Kral – Special Guest: Charlie Chaplin
Thinking CAPs by: The Earth and Moon and Empyre for memorable branding with embedded WOM.

Music Intro from AudioJungle.net, Recap vocal by Rebecca Ruck, Voice-Over by Jodi Jahrling
Social Media Platform Updates: 
Facebook – Cleaning Up News Feed Spam READ MORE. New look for Ads on right column READ MORE. Testing new Recommend feature READ MORE.
Twitter – When you're logged in on twitter.com, you will receive notifications if someone has replied, favorited or retweeted one of your Tweets. You can also receive notifications for direct messages and new followers. They're fully interactive, so that you can reply, favorite, retweet, and follow right from the notification. We'll be seeing this feature roll out over the coming weeks. READ MORE  Welcome to the Flock, Gnip!  Twitter has acquired a new company out of Boulder. READ MORE
Pinterest – Pin It buttons for Blogger, Tumblr, WordPress and Wix, plus fresh look for the Help Center. 
Weekly Rant: The Last RANT
Maybe We're the Ones to Blame for the Decrease in Reach on Facebook – a ski industry marketing example by the one and only @slopefillers
App Review: None to review this week
Note: We reviewed an app called Repost for Instagram a few weeks ago – You can now manage multiple Instagram accounts
Trending Topics:
#worldstoughestjob
#googleglass
Social Content Dates:  Thursday is National Cheeseball Day, International Jugglers Day is on Friday, Garlic Day on Saturday, Happy Passover and Happy Easter if you celebrate. Tuesday is Earth Day and National Jelly Bean Day.
Tip: 

Boosted posts are quick, easy and effective, but creating campaigns instead gives you added control and targeting that is well worth it and translates into better ROI. Read the awesome Facebook marketing blog by Jon Loomer.