The Social Media ReCAP Show is a weekly look back at changes in social platforms, apps, and marketing. LIVE Every Wednesday at 11am MST.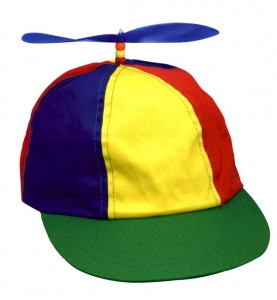 Hosts: Jodi Jahrling and Branko Kral
Thinking CAPs by: Incognito browsing on Tor Browser and Slideshare.net

Music Intro from AudioJungle.net, Recap vocal by Rebecca Ruck, Voice-Over by Jodi Jahrling
Social Media Platform Updates: 
Twitter – We've talked about the testing of the new profile pages.  Now they are being rolled out to everyone. READ MORE
Vine – Joined the band wagon with direct message videos. READ MORE
YouTube – Recently "won" top honors as the most engaged social referral source. Google+ and Linked were ahead of Facebook too. READ MORE
LinkedIn – Launches New Tools: Measure Your Content Marketing Score and Discover Trending Content. READ MORE
Pinterest – adding support for Google Analytics UTM variables, so you can get a view of your campaigns right on your Google Analytics dashboard. READ MORE
Weekly Rant: 
Klout has major imperfections in score calculation. Consider that when using Klout for influencer marketing.
Side note: Klout just released a redesigned app. GET IT HERE
No spectacular new app reviewed, however, the Instagram, Vine, Twitter and Pinterest apps had updates. Besides Vine DM videos, Facebook Pages app had the largest update: pin and unpin posts to the top of the Page Timeline, create and edit events on ipad, import phone contacts and invite them to like your page (U.S. only), and turn photos on Page Timeline and photo albums into profile pictures.
Side note:  still using last weeks app
UpTo
.
Trending Topics:
#heartbleed – a major bug in internet security discovered. So big that NY Times International and Washington Post reported.
#princegeorge
Notable Days: Samsung launches Galaxy S5 on Friday, Eight Track Tape Day on Friday, David Letterman's Birthday on Saturday, National Pecan Day on Monday, and Total Lunar Eclipse on Tuesday.
Tip: 

Evolve as a Social Media Marketer:
Acquire relevant skills – learn trends because some will stick, leverage old skills
Gather customer base expertise – through social listening and engaging
Write – and then write some more
Understand the entire sales process
Build your own personal brand